Only Available on PC and Mac

Discover the garden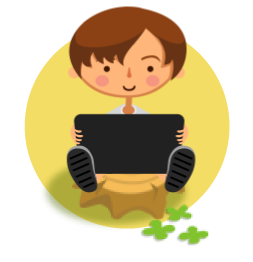 A fun concept inspired by Maria Montessori
Learn about the development cycles of plants. A hands-on experience at every step of the germination process. Watch the grain blossom into a plant and when the time is right, you can harvest the crop.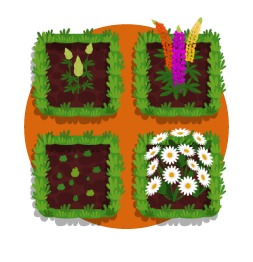 Learn about a variety of plants
Children learn about different flowers, fruits and vegetables. After each crop, the name of the plant is recorded inside a herbarium, with its picture. This allows children to review plants they have grown and boost learning.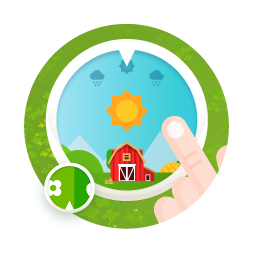 Explore changing seasons and tools
Children use gardening tools like rakes or spade . They also discover the weather conditions that will be a part of the plant's development process. Beware of snow!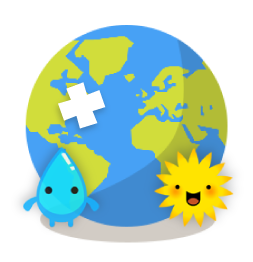 An educational and environmental game
The garden is an ideal way to teach children to be more conscious of the environment and to value the protection of our planet. It's an interactive medium to educate children on responsibility and respect towards our world.
How the Garden Works
Garden Activities and Tools

Seed
Choose the seed of a flower, fruit or vegetable and then sow your parcel.

Rain Water
Rain is vital to the development of plants. You need to regularly water your plant.

Spade
Don't forget to dig up the soil before you can sow.

Clippers
Use clippers once the plant is ready to be harvested.

Honey & Jams
Use the harvested fruit to make jam and exchange them with the bear.

The Market
Exchange product with the bunny at the market to get money. With that money, you can buy rare seeds.

Maintenance
Maintain the garden and protect it from pesky weeds to allow for proper plant development.

Rake
Use the rake to gather up twigs and leaves.

Changing seasons
Rain and snow are always lurking around and can start with little warning. Children can learn the effects precipitation has on their garden and anticipate the weather to protect their crops.